April Promotion...
To celebrate our exhibiting at the Fluid, Power & Systems show we have the following special offer for the month of April.
Pressure Guages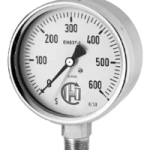 Standard 63mm Pressure Guage up to 600 Bar.
Buy One... GET ONE FREE!
For more information contact us on Tel: +353 (0)59 9145874 or Cathal@controlhydraulics.com
About us
Control Hydraulics is a new company in the hydraulic industry but we are not new to hydraulics. Our staff have worked on some of the biggest hydraulic projects undertaken in recent years. We have extensive experience working with industry, in providing on site breakdown service and extensive experience of maintaining the hydraulic systems in various industries.
Read more